AN OVERVIEW OF SCSTS
Social Care and Support Training Solutions (SCSTS) provides a complete range of consultancy and management support solutions for public and private sector agencies involved in the provision of adult social care services. Clients include local government departments, housing associations, and voluntary and independent sector providers involved in the provision of adult social care. In doing so, SCSTS has direct access to a number of senior manager associates with proven track records in the delivery and management of major social care organisations. 
STRATEGIC PLANNING   

SCSTS will tailor make strategic business solutions to meet the requirements of any client organisation.  Specific strategic management support can be provided in the following areas by SCSTS and its associates.
Strategic Business Planning
SCSTS will provide management consultancy support in the leadership and facilitation of business planning for Board's of Trustees and senior management teams. SCSTS will organise and plan business planning processes including the facilitation of planning days and the drawing together of business strategies for approval and implementation. 
Market Research
SCSTS will deliver well researched proposals for client organisations covering a wide range of topics.   This will include analysis of current Government thinking on 'personalised' services within local government and the NHS. Review of the market position of the client organisation including detailed SWOT analysis to confirm market strengthens threats, weaknesses, and opportunities. SCSTS will advice client organisations on the latest research and thinking in the adult social care markets and how this will impact provider organisations.
Change Management
SCSTS will deliver change management programmes which enable the client organisation to meet business objectives and the meeting of regulatory requirements as laid down by the Audit Commission, Commission Social Care Inspection (CSCI), and or the Housing Corporation.   This will include assisting a client organisation to move forward in a positive and well planned manner to achieve clearly defined aims and objectives. Such a process may also include the restructuring of a business.
Interim Senior Management Support
SCSTS can provide direct management support though associates with proven track records in the management of public sector social care agencies. This also includes access to specialist Human Resource, Finance, Training, Health and Safety and operational managers.
Mentorship and Life Coaching
For senior executives SCSTS will offer mentorship and life coaching support through experienced NLP trained consultants. Career planning and specific crisis management support will be offered as well as regular one to one sessions.
Service Tendering
SCSTS can draw on the experience of consultants who have either led or commissioned successful tender submissions for major local authority and NHS service contracts. This covers supported housing, older registered care, extra care developments, and specialist adult service tenders. In addition SCSTC has access to award winning associates involved in the delivery of nationally recognised PFI funded contracts.
OPERATIONAL DELIVERY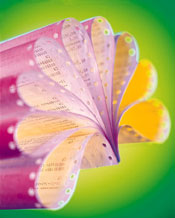 SCSTS is well equipped to assist client organisations with specific operational consultancy support to enable the meeting and delivery of required quality outcomes. SCSTS will deliver operational service aims and objectives to meet the business plan targets and quality standard expectations underpinned with detailed knowledge on policy and procedure on both registered care and supported housing, along with a full understanding of health and safety legislation. SCSTC will be able to design operational programmes to meet the requirements of client organisations. Specific operational programmes can be offered in the following areas.
CSCI Regulation and Standards
A comprehensive understanding of all CSCI legislation relating to the delivery of adult social care, and the actions required to achieve 'good' CSCI ratings on care homes.
Supported Housing Standards
A detailed knowledge and understanding of 'Supporting People' standards which ensure the meeting of local authority tender requirements for award of and continuation steady state SP contracts.
Quality Frameworks
The implementation of a number of QA models to fit the needs of a client organisation, including internal QA systems, externally validated QA systems, and the preparation on reporting on annual Impact reports which provide an evidence base to how an organisation makes a difference.
Policy and Procedure Review
Drafting and implementation with training provided for a comprehensive schedule of policies and procedures to cover all requirements in the meeting of service delivery within a registered care, domiciliary, or supported housing environment. SCSTS will also undertake a quality check on an organisations policies and procedures to ensure they are up to date and relevant. This includes guidance on the implementation of the Mental Capacity Act, Supporting People QAF and CSCI standards.