SUPPORTED HOUSING TRAINING WORKSHOP
The content for all workshops covers the practice and evidence requirement for the appropriate Supporting People QAF standard.
Protection of Vulnerable Adults

Content:
Ensure working practices comply with the SP QAR standards and the requirements of local adult protection framework
Create an environment that is 'Abuse Aware' to prevent incidents of abuse
Understand the role and responsibilities of the adult protection team
The definitions and categories  of abuse
Understand how abuse can occur
Potential indicators of abuse
Develop methods of working to create and maintain a safe environment for service delivery
Safeguarding Children & Young People
Content:
Definitions and categories of abuse
Concept of significant harm
Potential indicators of abuse
Exploring professional abuse and bad practice
Roles and responsibilities
Responding to concerns
Reporting potential abuse
Local authority child protection procedures
Professional Boundaries
Content:

The Managers role
Understanding their role and responsibility in implementing a Professional Boundaries framework
Ensure practice complies with and adheres to supporting people standards
Induct, train and supervise staff within a clear Professional Boundaries framework of behaviours
Recognise and deal with breaches of boundaries in an appropriate manner
The Front line staff
Understand their role in developing and promoting Professional Boundaries within the staff team and organisation
Define Professional Boundaries and determine appropriate service user interaction
Understand appropriate self disclosure and confidentiality issues
Understand the line between breaches of Professional Boundaries and the abuse of resident's rights.

Person Centred Planning
Content:
Needs and risk assessment to determine appropriate support levels
Developing service user led support plans
Create a structure for consistent and timely key working sessions
Develop a non engagement process
Develop a structured review structure
Recognise the key skills required for effective person centred planning.
Motivational Interviewing
Content:
Introduce the underlying principles, techniques and practice of M.I
To identify the process by which change can occur and understand the role of workers in assisting movement through change
To understand how M.I can be applied within Supported Housing services
To Provide a client focused / led person centred approach to service delivery
Demonstrate the skills in applying M.I.
Working with Sex Offenders
Content:
Explore the personality and profile of sex offenders
Understand their cycles of behaviour and offending
Explore the need for structured risk assessment process to minimise risk to staff, current service users and the community
Clarify the need for Professional Boundaries; determine the principles of good working practice and how to implement them when working with sex offenders.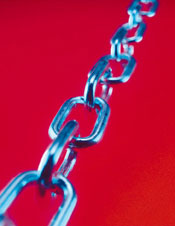 Residents Rights
Content:
Explore the issue of residents rights within the context of appropriate housing management practice
Review current procedures and identify gaps in policy and Implementation
Understand the key elements between rights, responsibilities and the organisations in providing a framework for consistent professional Implementation
Identify and develop a strategy to implement resident's rights which encompasses legal, ethnical and meets supporting people QAF requirements.