TESTIMONIALS
SCSTS have delivered excellent training outcomes for this organisation based on in depth 'coal face'
Knowledge and experience. Their understanding of the supported housing/supporting people agenda is in depth, current and adds realism to the work that we have commissioned from them. Staff feedback from training and development sessions has been in the upper quartiles every time and I would have no hesitation in re commissioning their input in the future.
SCSTS led a programme of leadership and management development with the senior managers which enabled the organisation to move forward facilitating the commercial and service delivery success for the business through a focused, motivated and empowered senior management team

Director – Ashley Homes
---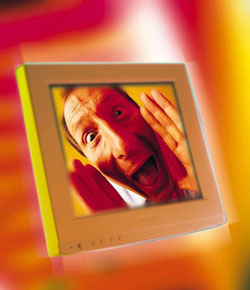 SCSTS have recently undertaken detailed training and development for my senior management team in staff supervision and skills the results of which have been immediate and amazing! Managers now understand what is required of them – but more importantly 'why' and 'what it can do for them' – the emphasis of staff supervision as a key management tool was crucial.
Director – Titleworth Healthcare Ltd
---
The outcome of training provided by SCSTS has been superb. A noticeable shift in how managers see their staff and how staff see and work with their service users. SCSTS's  people skills are second to none and I will be working with them again soon…
Director  of Services – The Camden Society
---
I work as Director of Operations for Sussex Oakleaf Housing Association, -- a specialist provider of care and support for people with mental health and substance misuse problems. I took on this position  in August 2006. Taurie had operated in this post for  just over 2 years, but in a Consultant capacity with an additional Training portfolio. I have considerable career and management experience over a period of 22 years, in Local Authority Social Care; in the NHS; and now in the Third Sector.
It was clear to me, within my initial 3 months of tenure that Taurie had set up an effective Operations Directorate with a clear management structure, reporting lines, and more up-to-date Policies and Procedures. The management structure integrated a number of different functional services brought together under an Area/geographical model; it is now "fit for the future", and will be continue to be utilised as Sussex Oakleaf faces imminent, further organisational changes.
Taurie set up a Management Development Programme for senior and middel managers within the organsiation, and, due to its success, I commissioned her to run Action Leaning Sets which would further develop, and consolidate managers' learning in 2007-08.
The objectives and outcomes for these Sets were grounded in ensuring that managers owned and delivered the organisation's Business Goals within the 3 Year Strategy. Taurie has fully delivered on these expectations. She provided a Learning Environment in which managers were both directed, and were self-empowered, in achieving their learning requirements within each Set. The Programme will end with a series of Presentations to the Board in March this year.
Taurie was able to operate the Programme in an enaging, committed, stimulating, clear, and fun-style. Feedback from managers has been very positive, and they have been enabled to develop their skills and capacity in an innovative and enthusiastic way which will undoubedly serve the organisation well, and also themselves as professionals. This has clearly been attributable to Taurie's skilled and methodical facilitation.
In my previous appointment as an Executive Director I worked in an integrated Mental Health and Social Care NHS Trust for 4 years. In 2004, Taurie worked as a joint Facilitator during a large  and diverse Patient and Public Involvement Stakeholder Event. It was attended by service users, carers, professionals, and colleagues from the voluntrary sector. Taurie facilitated and collated feedback in a sensitive, accurate and coherent way, from a number of groups, which provided added-value to the outcomes of the Event.

I value Taurie as a colleague for her warm, empathic, knowledgeable and clear-thinking style, both in her capacity as a successful Manager and Trainer.
I am very happy to discuss any aspect of this Testimonial
Neil Perkins.
Director of Operations.
Sussex Oakleaf Housing Association